Are you looking for the finest home treadmills? This information is intended to assist you in determining which treadmill is ideal for your home gym. Bringing a taste of the gym into your own house after months of home training has become quite the rage in the last year.
Whether you work out on a daily basis or need some additional motivation, having a treadmill on hand may help you improve your fitness and confidence. If you want to lose weight, a treadmill might help you attain your objectives at your own speed. Despite the fact that gyms are reopening, there is a lot of flexibility within the boundaries of your own house that cannot be overlooked.
Our Handpicked Collection Of Affordable Home Treadmills For Your Fitness
Here is our list of the 10 amazing home treadmills available: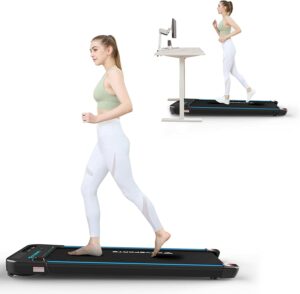 This is the perfect home treadmill on this list! Offering three different speed levels, the CitySports WP2 treadmill is perfect for those that want functionality and comfort.
You can also increase the intensity and listen to your favourite workout playlist to push you to your limits.
Bursting with a whole heap of features such as speed analysis, calories expended, time and distance, etc. You can keep raising the bar with every run. What's more, it's easily transportable and easy to store.
Pros
Easily adjust your speed according to your physical abilities
Keep track of calories expended, speed, number of steps and more
Integrated Bluetooth speakers to keep you motivated
Child lock function for extra safety
Compact, stylish and easy to store
Quiet workouts
Cons
Calorie count slightly off at higher speeds
Remote control can be hit and miss
---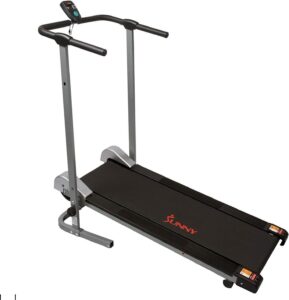 As one of the perfect treadmills available, this clever piece of kit is not only incredibly powerful, but it has a non-slip running surface that can withstand anything from power walking to light jogging.
You can also keep track of your speed, time, calories burned and steps on the easy-view LCD monitor.
What's more, there is a "scan" option that allows you to look through your performance without much effort on your part.
Pros
Non-slip running surface
Foldable design for easy storage and transportation
Innovative "scan" option for easy performance tracking
Easy-view LCD monitor to track time, speed, calories and more
Cons
Quite noisy
Not ideal for fast running
---
A great entry-level treadmill for home, the Nero Pro is perfect for those that want to get started with their first run without having to worry about unnecessary equipment getting in the way.
Easy to set up and incredibly user-friendly.
The Nero Pro's simplicity makes it stand out above the rest. So if low-tech and comfort are top priorities for you, your search is over.
Pros
Easy setup and user friendly
30-minute pre-set workouts
Lightweight and easy to store
Quiet machine
Great for beginners
Cons
Narrow running belt can limit your running speed
Fitshow App can be laggy
Distance/speed can be inaccurate
---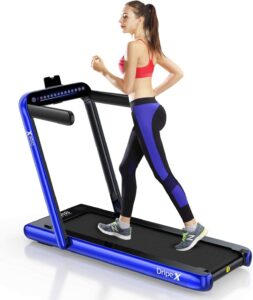 Incredibly versatile and offering a variety of modes to motivate any fitness level, the Dripex should be number one on your list.
Whether you unfold the upright so you can engage "running mode" or fold the uprights down for "walking mode," the Dripex works alongside your fitness development.
What's more, you can connect your favourite workout music via Bluetooth or watch a TV or film as you exercise.
Pros
Versatile 2-in-1 design to achieve fitness goals
"Walking mode" allows you to walk while you work
Quiet and powerful
Compact design, easy to move, convenient to store
Built-in Bluetooth speaker and remote control
Dual display system to watch your progress
Cons
Cannot adjust the volume of "beep" when selecting settings
Narrow running belt
---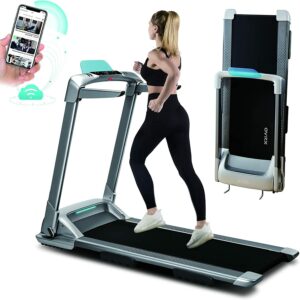 A super-wide running platform is a rare find for a treadmill.
The Q2S home treadmill not only sports a 43cm width running belt, but you can seamlessly switch from full speed to a walk with a single tap of the interval button.
Unlike other models, the Q2S is fitted with Silkworm Shock Absorbers which significantly reduces the impact on your knees, lower back, hips, and ankles.
What's more, you can exercise go full pelt without disturbing the rest of your household.
Pros
Impact on knees, ankles, hips, and lower back significantly decreased
Minimum noise
Track progress via innovative LED display or FitShow App
Portable, easy to move around, and store
Intelligent speed reduction
Slow recovery to protect knee injury
Cons
Oil maintenance needs an upgrade
Intermittent pause button
---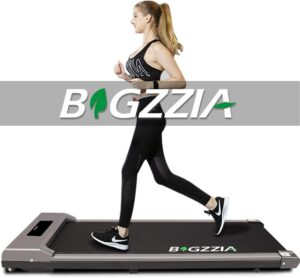 Perfect for those that love to run but want a softer landing on their feet, the Bigzzia home treadmill excels at minimizing impact while maximizing comfort.
Whether you walk under the desk while you work or run flat out, the Bigzzia's innovative design ensures you get the most out of each workout.
With a built-in shock absorption system and its smooth and ultra-quiet 1.5HP treadmill motor, you will make minimal noise as you exercise.
Pros
Highly versatile and compact design
Multi-speed options from 1 – 10 km/h
LCD screen to track your progress
Super portable – can even be used as office fitness while you work
Shock absorption system to ensure safety for your back, joints, knees, and more
Smooth and ultra-quiet
Cons
Short electric cord supplied
Can overheat and power down automatically
---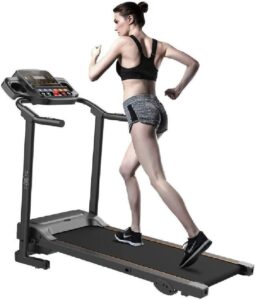 Perfect for beginners and those wanting to improve their fitness levels, the Evolve B1 is a great starting point.
With simple assembly, easy to fold and enough power to push your body to its limits, this budget-friendly treadmill is worth a look.
Featuring three different inclines and Bluetooth connectivity, the B1 may be basic, but you get a lot for your money.
Pros
Good quality and value
Easy assembly
Includes Bluetooth connectivity
Cons
Have to contact the seller for free eBooks
No automatic incline
---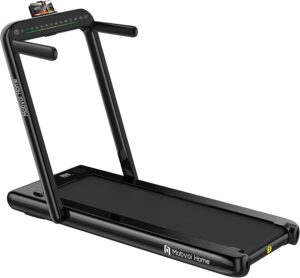 If you are looking for a high-quality machine that packs a punch, then look no further. Sporting a five-layer running belt to reduce the impact on your knees, ankles, muscles and more, as well as keeping the noise down to a minimum, the Mobvoi is an innovative piece of kit.
Everything from water resistance to sound insulation is covered with Mobvoi's innovative and thoughtful design.
You can also keep yourself entertained as you work out with the intuitive integrated Bluetooth speaker. When you are done, simply fold it up and store it under your bed, in the cupboard or under the stairs.
Pros
Two exercise modes and adjustable speeds to improve fitness levels
5-layered running belt to reduce the impact
Dual display with touch control panel for easy use
Built-in Bluetooth speaker – listen to your favourite music as you workout
Foldable design for easy storage
Simple assembly
The safety key automatically stops the machine meaning safer workouts
Cons
Instructions could be clearer
Remote connection can disconnect
Speed control can lag the faster you get
---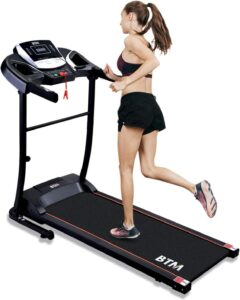 Designed to accommodate every fitness level, the W501 enhances your workout by enhancing your engagement levels while delivering all the comfort you need as you exercise.
Built to maintain a solid workout routine, you can push yourself to the max.
You'll find clever interactive running programs to get you motivated while you listen to your favourite beats. With the LCD display, you can track your progress in real time, while keeping an eye on your speed, distance, time and more.
Pros
12 interactive running programs to keep you on track
Quick buttons to easily switch up your routine
Hand pulse sensors connected to LCD monitor
Sturdy and reliable structure
Easy assembly and simple to fold
Sturdy when in upright storage
Large running surface giving you space for the ultimate workout
Cons
Inbuilt speakers produce low volume
Temperamental pulse sensors
Short handlebars
---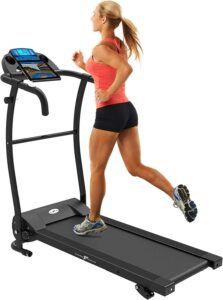 One of the perfect things about working out at home is that you don't have to face the awkward, small talk you find in a gym.
You can go at your own pace, and regardless of the machinery you are using, you are in control. Enter the Nero.
Perfect for those that want to build up their fitness and confidence, the Nero encourages you to push yourself to your limits. It has 12 preset running programs, as well manual so you can experience a whole range of different terrain from the comfort of your home.
Track your progress with the incredibly user-friendly LCD display, and monitor everything from speed, and calories to time. The Nero undeniably isn't the athlete's machine. But, it is a helpful piece of kit to get you off the starting blocks.
Pros
Comes with 12 preset running programs to push your fitness levels
Track progress in real time with an LCD monitor
Compact, space-saving machine
Easy to assemble
Lightweight and easy to fold up
Non-slip running belt
Bluetooth connectivity
Intuitive FitShow App
Cons
Has speed capacity limitations
Narrow running belt
The water bottle holder comes with up small
---
5 Things to Know Before You Buy a Home Treadmill
Even a light-duty folding treadmill is a substantial piece of equipment that will stand out in the corner of your living room. While most can be tilted and rolled by one person, putting one up or transferring it to a different room (or level) of your home might be difficult. Learn about the most crucial factors to consider when purchasing a new treadmill for your house.
Add 15 inches to your body height to determine your ceiling clearance. So, if you're 6'0″, you'll need a ceiling height of at least 7'3″. There should be at least three feet of clear space behind the treadmill.
Check that the treadmill's four contact points are securely attached to the floor and that the floor is sturdy. The placement of a treadmill near a wall can improve stability.
If there is another apartment or bedroom below the treadmill's room, a treadmill mat will greatly reduce the transmitted noise.
Hire professionals to move a treadmill into a basement or smaller area. If you insist on doing it yourself, move and install the deck first, then the uprights and console. In any case, double-check the measurements of the foundation to provide adequate clearance for tight corners.
Make an electrical circuit for the treadmill if possible. Additional appliances connected to the circuit may cause a power overload and an unintentional shutdown.
Home Treadmills for Walking vs Home Treadmills For Running
The treadmills on our list are all perfectly suited for light home use – ideal for anyone setting up a home gym and wanting to use it for walking or the odd run when you can't go outside. However, if you want to utilize a treadmill for more regular jogging, advanced running treadmills are available. These versions, which normally cost more than $2,000, have a more robust design that can sustain greater use, as well as enhanced training capabilities and interactive displays that make long runs more pleasurable.
Why Walk on a Home Treadmill at All?
Why would you want to buy a treadmill for your house or join a club when you can just walk or run outside? There are some significant advantages. When the globe went into lockdown to combat the spread of the Coronavirus, treadmill sales surged. There was no safer method to exercise during the stay-at-home era than from the comfort of your own home or apartment. That is still true today. You also avoid dealing with rain or muddy conditions.
Final Thoughts
Are you ready to test your endurance to the limit? Have you chosen one of the greatest treadmills for you? Investing in a treadmill that provides adequate support and motivates you to improve your fitness can significantly improve your home exercises. We hope you liked our article on home treadmills and are now easily able to choose from our above-mentioned list of treadmills. Comment down below if you have any further suggestions on the home treadmills that you have used in the past!
Some FAQs On Home Treadmills
Q1. How much do I need to spend on home treadmills?
If you want anything that comes near to the quality of a gym treadmill, you'll need to spend more than £1,000, but there are several superb home-use alternatives available between £500 and £1,000, and walkers and novice runners may find a machine that suffices in the £200 to £500 range. We wouldn't be tempted to pay less: anything under £200 generally means a very restricted feature set that even beginners will rapidly grow tired of, not to mention questionable build quality.
Q2. What should I look for in terms of build-quality in-home treadmills?
A treadmill should have a two-year guarantee at the very least. Following that, it's useful to learn about specific components, particularly the motor. The motor's horsepower is vital; runners should search for a minimum of 2.5HP (continuous, rather than peak, so it lasts the entire workout), while walkers may get by with 1.5 or 2.0HP. Check the thickness of the running belt as well. Belts that are thicker and padded are more durable and comfortable to run on.